Media Partners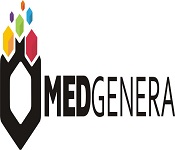 Medgenera is a company search and knowledge platform for healthcare and other allied industries. Our platforms include: 1. Medgenera-Simplifying Diversity is built on the concept of data intelligence for healthcare and other allied industries within the seven dimensions of health. Medgenera-A Biopreneurs News Network is a globally leading digital media platform for business, finance and innovations in biotech, pharma, chemistry and healthcare industries.
---
CrowdReviews.com is a transparent online platform for determining which products and services are the best based on the opinion of the crowd. The crowd consists of Internet users which have experienced products and services first-hand and have an interest in letting other potential buyers their thoughts on their experience
---
The Nanotechnology World Association provides its members with access to a vast network of more than 70,000 individuals and organizations who are leading the research, development, manufacturing and commercialization of nanotechnology worldwide.
---